Rodeo Barrel Covers
by Classic Equine
$95.99
Set of 3 heavy duty, 44 gallon barrel covers made of vinyl, weather-resistant construction. Slides over the top of standard metal or plastic barrels. Use for practice to help horses get used to banner-type graphics or to dress up your old and faded barrels. Help your rodeo or jackpot look clean and professional by hiding mismatched barrels. Easy to apply and long lasting.
Fall Favorites Sale Event!
$25 Off $250

Enter
FALL25

at checkout to verify qualifying products

Sale excludes Merck prescription, Med-Vet, Back on Track and other manufacturer price-protected products.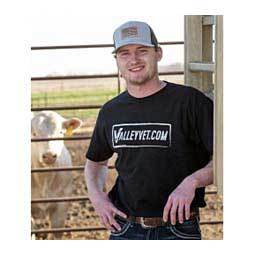 Valley Vet Supply T-Shirt Savings
View qualifications
ITEM

ITEM

SIZE

SIZE

PRICE

PRICE

SHIPPING

SHIPPING

Item:

46955 (ds)

Size:

3 ct
$95.99

Shipping:

FREE
*(ds) - Ships in approximately 5 day(s).

See Shipping tab below for details.
Frequently Bought Together
Enroll for Auto-Ship and save time.
MISSING REQUIREMENTS:
This item is not "Auto-Ship eligible" and no existing Auto-Ship is active to add a one time purchase.
Auto-Ship Requirements: