Universal Ear Tags
Ritchey
Description:
"Sandwich" color ear tags, size medium, in package of 25. Buttons must be purchased separately.
Measurements: 2 1/4" wide, 4 1/2" long.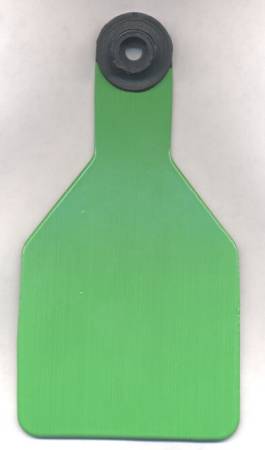 Installation Instructions: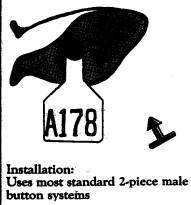 Engraving Instructions:
Tag is marked with a high-speed engraving tool. This moto-tool must rotate at a minimum of 14;000 R.P.M.
Hold tool at a 45° angle to tag.
Hold tag steady.
Move engraving tool across face with enough downward pressure to remove top layer of color from tag.