Exclusive Julie Goodnight Trail Saddle, Show-stopping Details
New saddle thoughtfully crafted and available exclusively to Valley Vet Supply customers.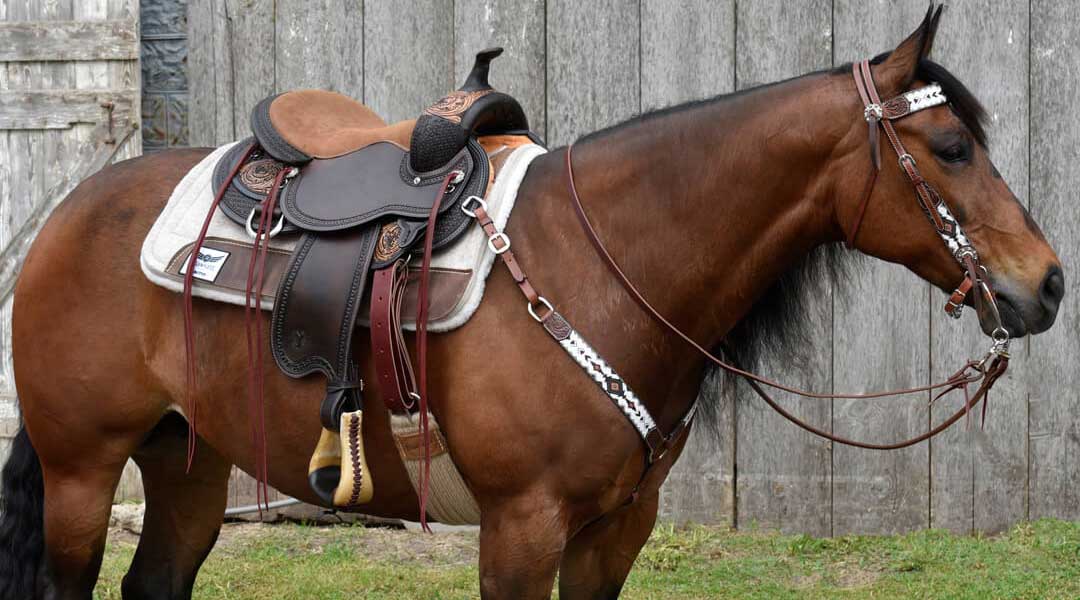 Over the course of 11 years, internationally renowned trainer and clinician, Julie Goodnight, produced 260 episodes of her RFD-TV series, Horse Master With Julie Goodnight. And to this day, she brings with her a brand new Julie Goodnight saddle to each clinic filming or training. 
"I can honestly vouch the saddle has out-of-the-box comfort," Goodnight said. "You can take it on a long trail ride and be comfortable in it all day."
Having the "good fortune" of training across multiple disciplines, from jumping and dressage to western trail and performance, Julie Goodnight has cherry-picked every detail and feature of her Exclusive Peak Performance Wind River Horse Saddle.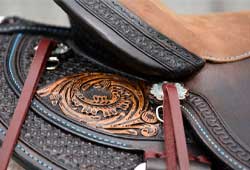 "I had an idea of features I really liked, the many things important to me as a rider," Goodnight said. "I live and breathe good position, centering and anatomical alignment. This exclusive saddle is a huge component of all of those things."
Goodnight noted how the majority of western saddles do not put riders into a proper position. She sought out to change that.
"I wanted a nice saddle that was all-around, that would be just as purposeful in the arena training horses as it is on the trails in the mountains, in both rough or easy terrains. A saddle that involves both comfort for the horse and comfort for the rider. These are all key components featured in this saddle's design."
Find this stunning new trail riding saddle and other tack favorites, such as bridles, pads and more, here.