Be in the Money, in Style with Exclusive Kelly Kaminski Barrel Saddle
New saddle thoughtfully crafted and available exclusively to Valley Vet Supply customers.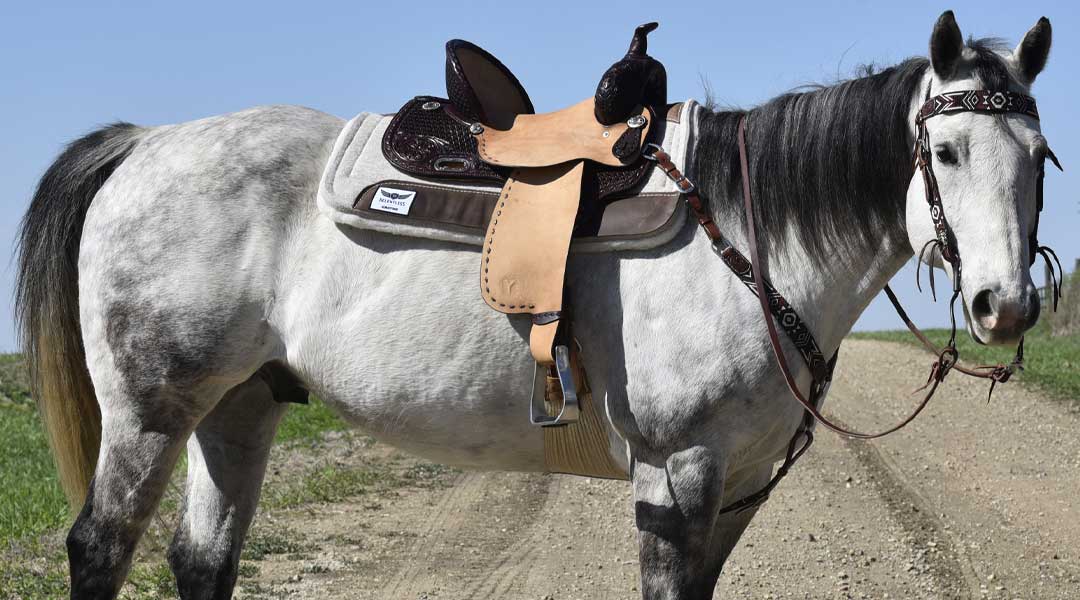 Kelly Kaminski is a five-time NFR Qualifier, two-time NFR World Champion and two-time NFR World Reserve Champion. With 40 years of riding experience, Kaminski knows exactly which qualities make for a winning barrel saddle.
"I spent a year working with Circle Y on the design of the new Exclusive Frontier Barrel Horse Saddle and its features to get it just right," Kaminski said. "The seat is a little deeper than the flex tree line. It still has a little rise to pocket you in for extra security and balance."
Historically, Kaminski's saddles have featured the successful flex tree. This exclusive design offers a traditional wood tree -- still much desired from riders -- that is far lighter than is available with other saddles. "The bars have been changed to fit today's barrel horses better than in the past," Kaminski said. "We are always working, improving and moving forward in our sport."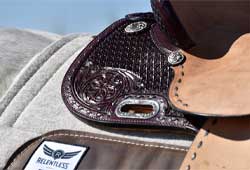 The stirrup leathers of the new Exclusive Frontier saddle are double-punched for added convenience, accurate measurement and better balance. Barrel racers are sure to appreciate the security and superior craftsmanship, along with the comfort and fit for the horse.
"I feel the comfort of my horse is just as important as my own when we are competing or just out riding," Kaminski said. "Circle Y has managed to combine the two, along with beauty, in my collection."
Find this stunning new barrel saddle and other tack favorites, such as bridles, pads and more, here.