Turquoise Tack We Love Right Now

Some 2,000 years ago, mankind first donned a wearable stone, and history speculates it was turquoise. Today, turquoise is unwavering across fashion -- including tack and accessories for both horses and riders.
Welcome to our very first edition of Style With Valley Vet Supply, a series that will feature our staff's top picks, including fabulous new products, for horses and riders. With a nod to the Southwest culture from which the western world hangs its hat, this first Style edition shines a well-deserved spotlight on turquoise tack we love right now.
Swoon. This richly dark-oiled leather headstall and breast collar features a stunningly carved floral turquoise design. Even better? It comes with no-rust stainless steel hardware.
Turquoise Script Fleece Saddle Pad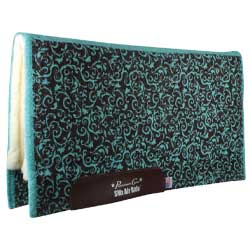 Striking design from color to comfort. This turquoise-script pad promises to set you apart. Featuring Air Ride technology, the blanket absorbs shock while also improving your saddle's fit to your horse.
Turquoise Script Support Boots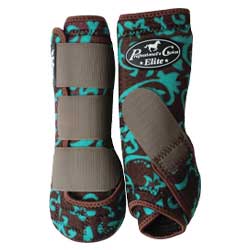 We love these boots for their style and safety! Learn more about the importance of bell and splint boots in Horse Boots 101: Part 1 and Horse Boots 101: Part 2, featuring Professional's Choice representative and pro-rodeo cowboy, Brodie Poppino.
Turquoise Script Overreach Boots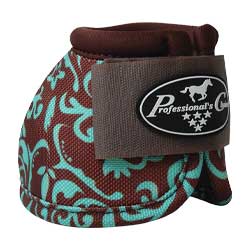 "In all reality, the bell boot should always be the first boot to put on," says Poppino in this article. Why risk an injury, when a horse can be protected in style? Keep the turquoise theme going, from head to hoof.
At Valley Vet Supply, we have you and your horse covered, with the latest in quality tack, including exclusive saddles, and accessories to complete the look. Stay tuned for our next edition of Style With Valley Vet Supply!