6 Must-haves For Your Next Horse Show
Whether you are looking to take home high-point champion or just have an overall positive experience for your young horse, here are six important items to have in tow for your next show day!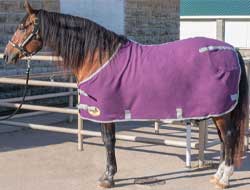 Fleece sheets are ideal to wick away sweat from riding and hauling. They also offer horses warmth and help keep them clean. Our favorite feature of this sheet is that you can customize with a monogram and choose everything from tread color to font and placement of your design. They also serve as a great extra layer beneath winter blankets for the coldest winter weather.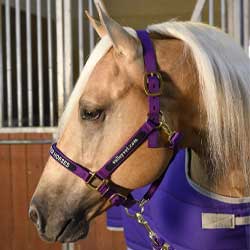 Match to your horse's blanket or sheet with this personalized nylon halter. You'll enjoy the many customization options available right at your fingertips, from color to font and more. See for yourself in this video!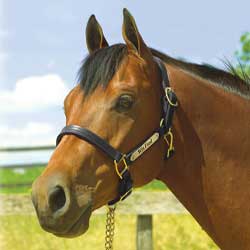 This premium leather halter, with the option to engrave your horse's name, offers a classic look that pairs perfectly with show day. Plus, Perri leather halters are crafted from wide, triple-stitched leather that is supple right from the start.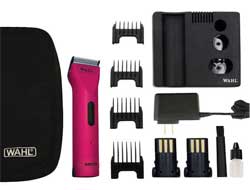 Everyone is in their Sunday best come show day, horses included! For clipping, look to this kit from WAHL for a smooth and quiet trim. The kit includes:
Clipper (variety of colors available!)
Two battery packs
Charging base
Clipper case
Detachable blades
Four guide combs
Oil
Cleaning brush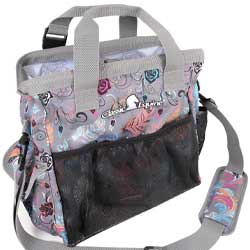 Organization is crucial during a busy day on the show grounds. Available in several fun colors and patterns, this handy groom tote comes equipped with multiple dividers, sturdy pockets and a padded shoulder strap. See how many items you can tote in this tote, here!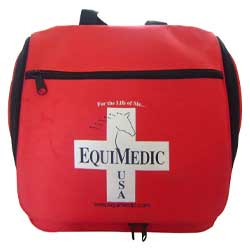 When traveling anywhere, whether for show or play, it is crucial to bring an equine first aid kit with you, should your horse become injured. We couldn't agree more with the words from one of our customers, "Fortunately, I have not had to use this, but I am happy to have [an equine first aid kit] handy and available, in case of need."
At Valley Vet Supply, we're here to help you care for your horses the best way we know how, with great quality products. Visit ValleyVet.com today for your every equine and show-day need.