25 Years With Childhood Horse and World Champion, Singin Saddie Sue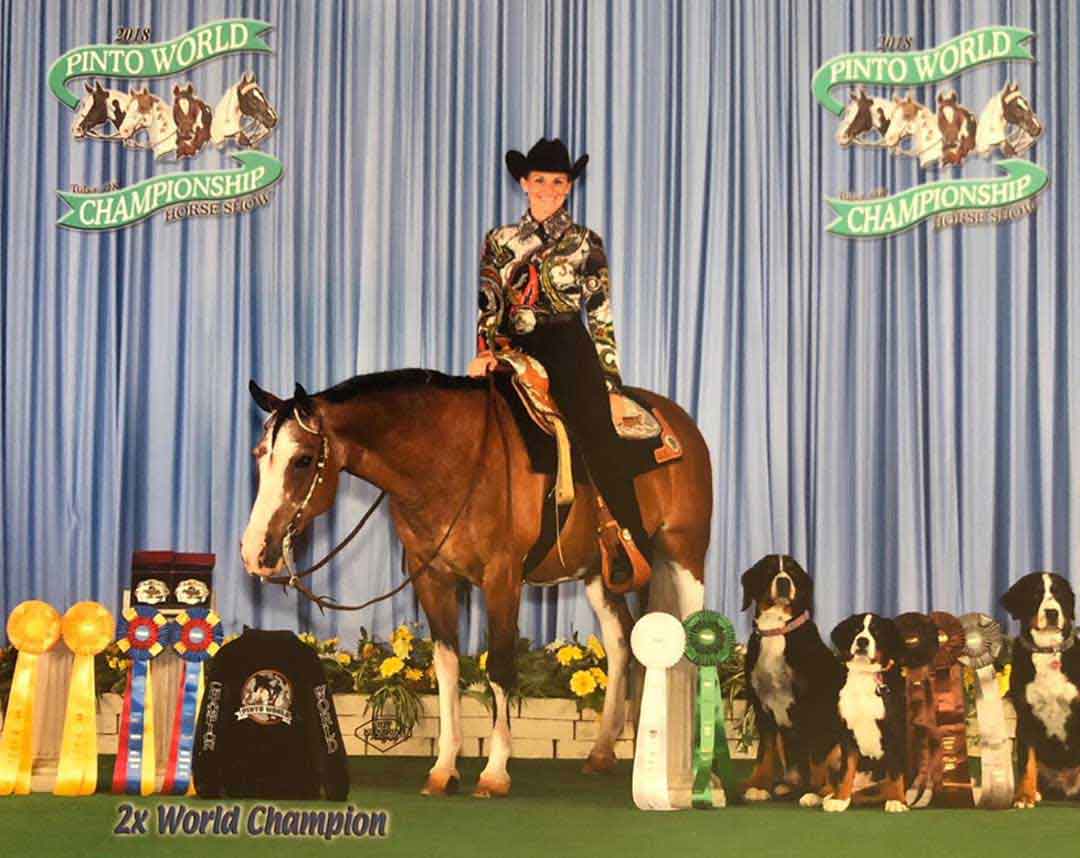 Nearly 25 years ago, a young Wyoming girl was introduced to an untamed Pinto filly who was boarding on her family's land. Denise Lear immediately noticed the bond between her daughter and the filly. She offered the owner $350 to make the horse her daughter's own.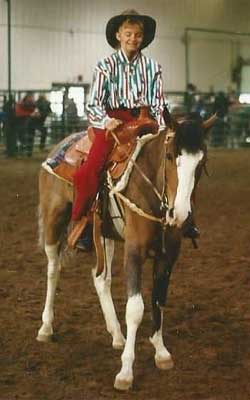 As a first-time horse owner, "We were told this horse might not be the best fit, but my daughter Kelly promised me, 'I'm going to figure this out, Mom,'" recalled Lear. She laughed as she remembered an 8-year-old Kelly training Saddie to lunge -- comparing it to watching "dirt skiing," as the yearling tested her young rider's strength.
"We didn't know anything about horses," recalls daughter, Kelly Mancinelli, DVM. "My mom would pay for the one-hour lesson a week. My sisters and I would clean stalls, clean houses and do any odd jobs we could to pick up a lesson. Growing up, we didn't come from a ton of money."
When Kelly and Saddie began competing in English, they were winning in black rubber boots that were purchased from the local hardware store.
"We couldn't afford English boots," Lear said. "The boots would have white writing on them, which we would mark out. And they were still winning."
Fast forward to 2019, and Singin' 'Saddie' Sue is 25 years old. Kelly is still in the saddle, and the two continue to compete across the country. Of many accolades, Saddie is an eight-time 4H champion, 11-time Congress Champion and eight-time World Champion. Together, they have won several show high-point championships, as well as 200 belt buckles, 150 trophies and six show saddles.
It was the dedication of a young rider, her unbreakable bond with her horse and unwavering support from her family that helped achieve 25 years of success and the greatest memories.
"I met amazing people who taught me a ton. I asked a lot of questions and watched other riders," Dr. Mancinelli said. "We're almost like one, Saddie and I. Besides showing and competing throughout all these years, she's been through every aspect of my life."
From the time Dr. Mancinelli was 8 years old, the two have not been apart. Saddie traveled to her undergraduate program and even to veterinary school at Colorado State University (in fact, she had a place to stay before Dr. Mancinelli). "That horse is my best friend," she said.
Continue reading to learn more about caring for senior show horses, like this exceptional mare, Singin' Saddie Sue.