Gastric Ulcers in Horses, Explained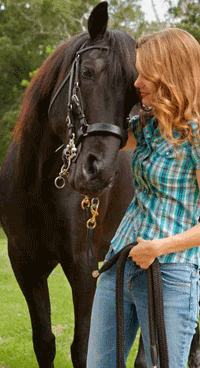 Ulcers impact 60% of show horses and 90% of racehorses, according to American Association of Equine Practitioners.
Equine Gastric Ulcer Syndrome (EGUS) is a painful condition that can affect horses, regardless of age, breed or riding discipline. Equine stomach ulcers are caused by excess stomach acid, often produced as a result of stress. The pain from stomach ulcers may lead to certain changes in your horse's behavior. Signs include a change in eating or drinking habits, weight loss, dull hair coat, recurring colic, poor performance and overall poor attitude.

UlcerGard is the only medication approved by the FDA for the prevention of equine stomach ulcers. GastroGard is the only medication approved by the FDA for the treatment of equine stomach ulcers. Both GastroGard and UlcerGard contain 2.28 grams of the medication omeprazole, per oral syringe. Omeprazole suppresses the production of stomach acid.

UlcerGard is available without a prescription. The typical preventative dosage is ½ syringe per 1200 lbs body weight daily, for 8 days or 28 days. GastroGard requires a prescription for purchase. The typical treatment dosage is 1 syringe per 1250 lbs daily for 4 weeks, followed by ½ syringe daily for 4 weeks for prevention of recurrence.

Many other products are available to address equine stomach ulcers and other digestive disturbances.