The Evolution of Animal Identification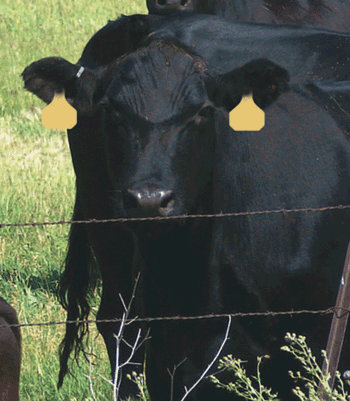 Animal identification and herd recordkeeping have evolved to save time and improve efficiency. Traditional herd identification methods, including visual ID tags, ear tattoos and entries in pocket notebooks are now being incorporated into Electronic Identification (EID). EID recordkeeping can improve time management and efficient use of data within your own herd. Best of all, your current record keeping practices can be incorporated into an EID program.
Electronic ID Tags (EID) - Enhance animal traceability and management because no two animals share the same 15-digit EID tag number. Tag manufacturers provide instant download to your computer of each tag ID number shipped to you. This gives you a quick listing of your 15-digit tag numbers and becomes the baseline for your recordkeeping. From here, you can add existing herd records, including visual ID number, tattoo number, health records, etc.
Stick Reader - Save time and manual entry of health data by adding a stick reader to your EID program. Gives you the freedom to scan each ID tag and enter data pertinent to the animal at chute side.
Weigh scales and indicators - Can also be synced to your EID program, allowing you to capture individual animal weights and enter other data as it crosses the scale.
Cattle identification has come a long way, and we live in a time when technology can be used to document quality and add value to our product. Equally as important, data can be captured and analyzed to help you determine future herd decisions.