Our Story
Valley Vet Supply was founded in 1985 by veterinarians for people just like you - people who want the very best for their four-legged friends and livestock.
Before establishing Valley Vet Supply, our veterinarians and founders practiced at their mixed-animal clinic in Marysville, Kansas, caring for curious cats, playful pups, horses, cattle and more. You can rest easy knowing the products and medications we offer are hand-selected by those who truly know what is best for your animals.
Whether you're looking for prescription medication, vaccines, parasite control, fencing materials, tack, a new pair of boots or anything in between, look no further. You can count on us for a compassionate voice to simplify decisions and put orders on your doorstep, fast. It's what we hang our hat on.
We are your dedicated source for all things horse, livestock and pet.
We are living the farming, ranching, pet-loving way of life, right alongside you.
We are Valley Vet Supply.
The History of Valley Vet Supply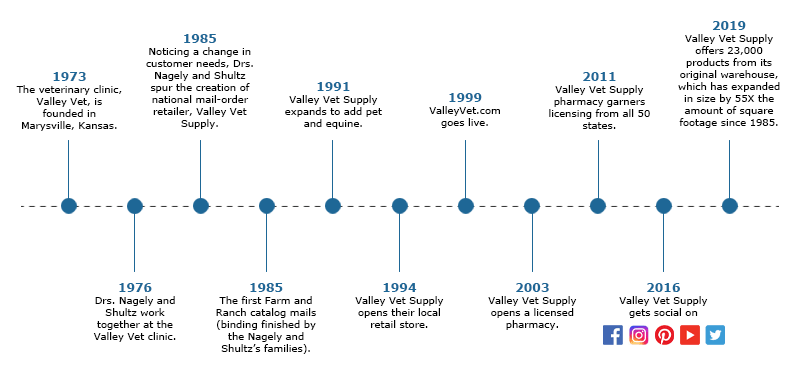 Valley Vet Supply Through the Years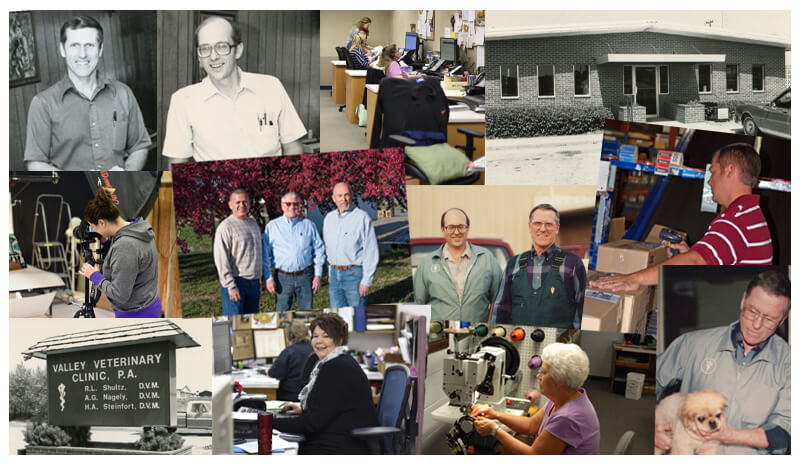 Join us on Facebook
Location:
1118 Pony Express Hwy
Marysville, KS (East Hwy 36)
Store Hours:
Monday - Friday 8 AM - 7 PM
Saturday 8 AM - 6 PM
Sunday 12:30 - 5 PM
Phone:
800-419-9524