How to Boost Ranch Profits with Cattle Ear Tags
Are ranching, making money and saving time important to you? If so, keep reading for not-to-miss insights.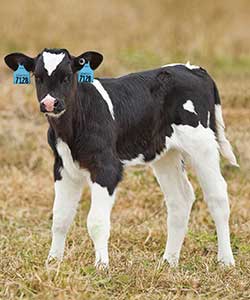 Individual animal identification allows livestock producers to maintain profit-generating records, such as production and breeding, health and treatment history, weight and more for every head of livestock on their operation.
David Bell, a cattleman in Troup, Texas, has benefited from animal ID and record keeping by ways of earlier culling and improved breeding decisions for his Brangus herd. "For my cows, I knew when they were bred based on their tag numbers because I've kept records on her," Bell said. "Also with their tag numbers, you can record how their calves perform every year." Weaning weights are an important factor for earlier culling, "If her calves were consistently not keeping up with the weight of the others."
Bell also commented on how recordkeeping helps cattlemen select the best-performing bulls. "You can manage your cow herd, as well as identify what kind of calves the bull is producing," Bell said. "When you have four or five bulls siring calves, it helps you to know which bull is producing the best calves and which set of cows that bull would work better with."
Animal identification and herd recordkeeping continue to evolve for improved time management and efficiency. Traditional herd identification methods, including visual ID tags, ear tattoos and entries in pocket notebooks are now being incorporated into electronic identification (EID), also referred to as radio frequency identification (RFID ear tags).
3 reasons to use electronic ID/RFID tags for cattle:
EID enhances animal traceability and management.No two animals share the same tag number. Tag manufacturers provide instant download to a producer's computer of each tag ID number shipped to them, offering a quick listing of their tag numbers and becoming the baseline for recordkeeping. From here, cattlemen can add existing herd records, including visual ID number, tattoo number, health records, breeding performance and more. By using EID cattle tags, ranchers also can more effectively take advantage of premium marketing opportunities come sale time.
EID recordkeeping saves time.By using a stick reader, producers can scan each ID tag and enter data pertinent to the animal at chute side. Through weigh scale indicators, producers can automatically sync data captured at the chute to their EID data program on their computer or mobile application, immediately recording animal weights, and other data, as the animal crosses the scale.
EID improves accuracy. When producers are manually entering data into a spreadsheet, this leaves room for human error, cautions Jason Jones with Datamars.  "You can connect the weigh scale indicators to your computer and click download. By combining data collection with weights and EID technology, you can save a lot of time," said Jason Jones with Datamars.
EID tags are available in high-performance half duplex (HDX) or  full duplex (FDX) technology. HDX tags provide producers with the greatest read distance and readability through interference. HDX technology is used almost exclusively in dairy applications, and is also ideal for permanent weigh systems at packing plants using automated reading systems or walk-through readers. If you have a portable weigh system and closer readability is accessible for your management program, FDX tags are a cost efficient solution, in which data can be captured by using an EID stick reader or wand at the chute or in an alley way.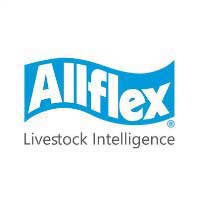 DID YOU KNOW? Allflex pioneered electronic livestock identification in 1993, with the introduction of the first EID products in North America. More than 1 million head of production livestock animals have been electronically tagged with Allflex Electronic Identification tags.

Ever since ear tags were available to livestock producers, Valley Vet Supply has been a trusted source for accurate orders and quick shipping.
"I received just what I ordered," said Andrew, a cattle producer located in Pennsylvania. "And they shipped quicker than I had expected."
Shop trusted brands you rely on, such as Allflex, Z Tags, Y-Tex and more. Continue reading with this comprehensive guide to learn how monitoring body weights, combined with the power of EID, can improve your herd's health and productivity for a more profitable operation.